Structure-flex Coronavirus Update
Published: 27/03/2020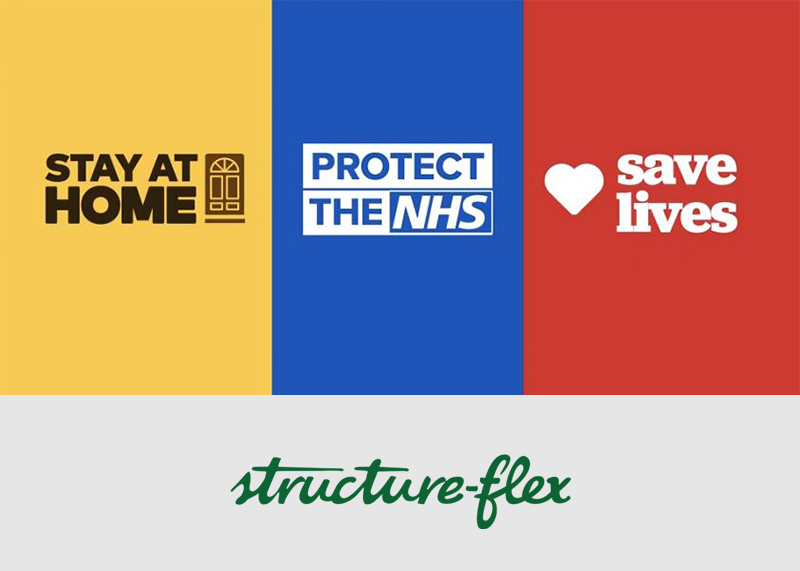 27th March 2020
The coronavirus pandemic is an unprecedented challenge which has taken everyone by surprise.
Firstly, we'd like to pledge our full support and best wishes to the NHS and all healthcare and key workers on the front line.
To help fight the Coronavirus outbreak, we are ceasing production from 27th March 2020 to ensure our staff can remain at home with their families and minimise social interaction. We will review the situation again on 20th April 2020.
We have fulfilled most outstanding orders and look forward to restarting operations again once the government issue further advice, the NHS has been supported by everyone's actions and lives have hopefully been saved.
We'd like to wish all our staff, customers, the Great British public and everyone around the world the very best of luck. Please stay safe.
During this period, urgent enquiries can be made to assistance@structure-flex.co.uk