Revolutionary Goose Guards Help Broads Conservation
Published: 04/07/2017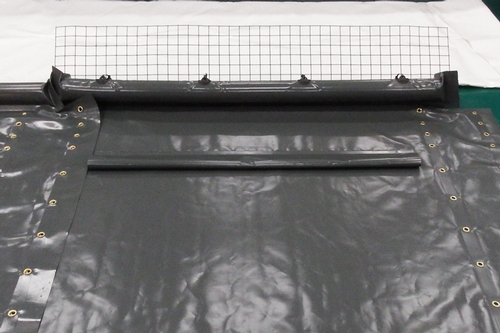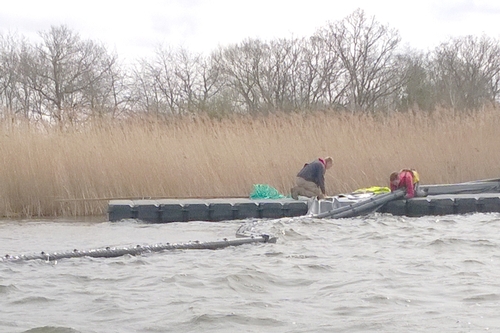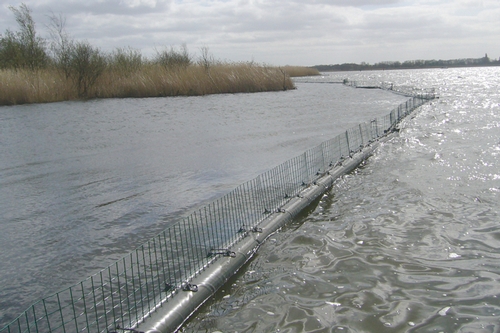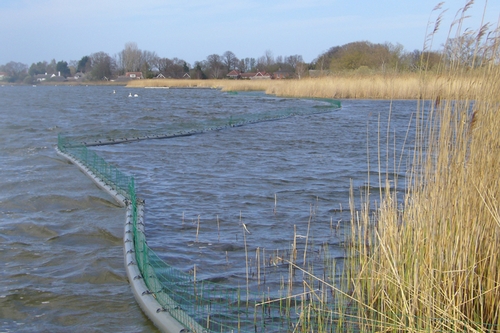 We've produced some PVC silt curtains that are proving crucial in the regeneration of a wildlife haven for a conservation project in the Norfolk Broads.
The Broads Authority is using 170m of floating silt curtains a part of a programme of novel geotextiles and engineering techniques to create a new reedbed habitat and restore a sensitive and badly eroded reed margin habitat on the iconic Hickling Broad.
"The protection of existing reedbed areas for rare and threatened wildlife is an important part of the enhancement work being undertaken at Hickling," said Dan Hoare, Head of Construction, Maintenance & Environment at The Broads Authority.
"One particular issue in this part of the Broads is the increased erosion of the reedbed by the large numbers of feral greylag geese that can gather in flocks of up to 100 and feed on the reeds during the plants sensitive growth stage in the spring.
"The floating silt curtains are being used as part of an innovative wave and goose barrier that provides protection to the swamp habitats on the edge of the broad. The geese are prevented from gaining access so that the reedbeds are allowed to naturally regenerate."
As well as deterring the geese, the silt curtains also provide a barrier against the wind and waves, thereby providing further protection for the reeds and increasing the quality of the water over time.
The programme is part of a wider vision developed by the Upper Thurne Working Group to enhance the broad for wildlife and water users and has been agreed by partner organisations and stakeholders, and will be delivered through a three-year project ending in 2018.
Paul Reeve, Managing Director at Structure-flex, which produced the silt curtain, commented: "Structure-flex has a long-established history of producing innovative flexible fabric products to a number of industries and we work with our customers to find a high-quality solution that is tailor-made to meets their needs.
"We have vast experience of producing products that work in difficult environments from marine to deserts and even the Antarctic. Previously, we manufactured floating silt curtains for the Broads Authority to assist them with their dredging work so it was good to be able to extend the knowledge learned in that project to find a pretty unique solution to this particular problem."
The Broads is one of Europe's most important wetlands for biodiversity and nature conservation. Essentially, it is a freshwater ecosystem made up of meandering rivers interconnecting beautiful expanses of shallow water - the broads themselves. The surrounding habitats include botanically rich fens and reedbeds, home to the rare swallowtail butterfly for example.
Dan Hoare said: "Structure-flex was able to assist during the design stage of the goose guards and offered solutions for the construction taking into account all the practical and conservation needs. Our work in the wetlands and inland waterways often requires bespoke solutions, so to have a local supplier able to manufacture novel designs is a great benefit."