Wananchi - Water Pure Enough to Drink
Published: 26/02/2019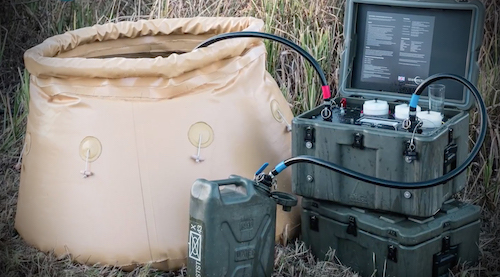 Water is such an essential element for life but it is easy to take it for granted. When you are a member of the British Army deployed in a hostile environment, however, access to clean, purified water can be the difference between life and death.
The transportation of clean water over large distances into areas that are often inhospitable is not always practical, economical, or sometimes even possible but thanks to a tough, reliable, mobile water purification system developed by Wananchi UK, fresh drinking water can be made available direct from source.
Director of Wananchi, Malcom Padwick takes up the story: "The inspiration came in 2010 whilst watching mine clearance operations in South Sudan where tons and tons of bottled water were being flown and driven in to base camps at immense cost and risk.
"Many of these locations were alongside existing water sources, such as the Nile, and it seems incredible to think that there was no way that such a natural and abundant water supply could not be purified and used.
"So we set out to develop a system that would help solve the global need for potable water and after considerable research and development, developed a tough, reliable mobile water purification system."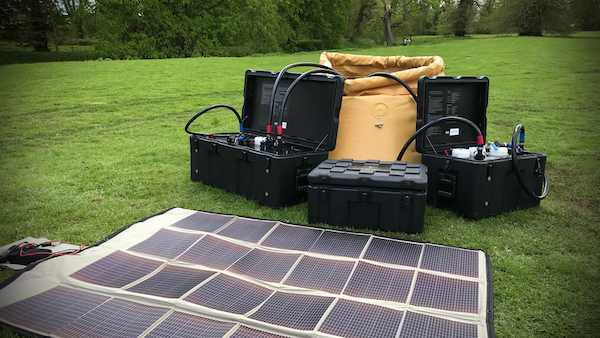 Using an innovative filtration system, integral pump, and power pack the system can be used to purify water in only a few minutes which can then be stored in large tanks for later use. When it came to sourcing the tanks, Wananchi turned to Structure-flex, one of Europe's leading manufacturers of products made from flexible thermoplastic coated technical textiles.
A 1,000 litre, self-supporting open top tank was chosen to compliment the system. Frame free and designed to be quickly and easily deployed, the tank incorporates a foam (or air) filled collar that rises unaided as the water is introduced.
The quality of the water is of utmost importance. Once purified, the storage of the water becomes crucial and the tanks supplied by Structure-flex incorporate top covers with securing ties and foam floats to prevent debris from falling in and to protect the water from UV light.
Produced in a variety of PVC and TPU coated technical textiles and in capacitates up to 100,000 litres, the tank comes complete with a durable 630gsm protective PVC groundsheet and carrying valise with handles for ease of erection and collapse.
"We wanted to partner with a company that has the same values as Wananchi," Malcom continued. "Structure-flex are a UK company that produce high quality products with green credentials so complimented our product perfectly. They were so easy and reliable to deal with, they couldn't have been better."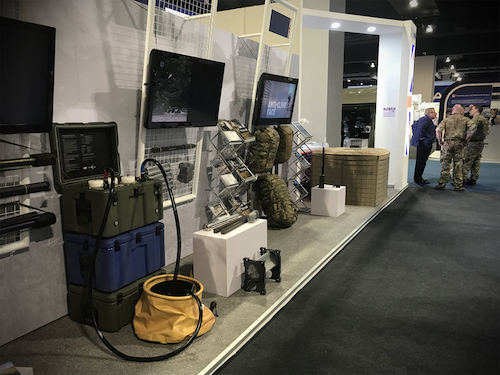 Designed to withstand the harshest of conditions, the Wananchi systems are being used for not only military use but also humanitarian, expedition, and commercial applications, helping to tackle the logistical problem of water shortages worldwide.