Recycling Programme Helps to End Poverty in Malawi
Published: 22/01/2019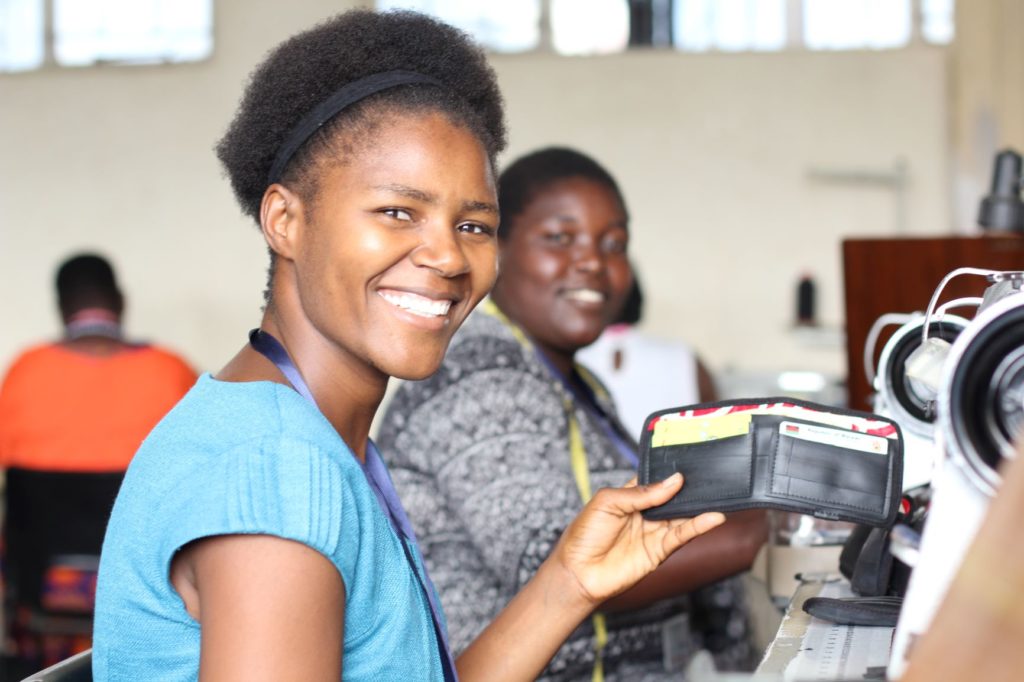 Structure-flex is helping to end poverty in one of the world's poorest communities as part a recycling scheme, Cycle of Good, through charity the Krizevac Project.
Unused offcuts of PVC, which would otherwise have gone to landfill, will be used by the charity to produce quality goods handcrafted in Malawi such as bags, wallets and phone cases and all of the money raised is re-invested into the organisation's childcare centre and non-profit social enterprises.
Talking about why it got involved in the project, Structure-flex's Managing Director, Paul Reeve, said: "As an ethically responsible manufacturer we are always looking at ways to improve our processes so that the social and environmental impact of the business is as minimal as possible.
"Our manufacturing process already ensures that there is very little waste PVC but is inevitable that some material will be left over and we were keen to find an environmentally friendly destination for these offcuts.
"When we heard of the great work that the Krizevac Project was doing through Cycle of Good in Malawi and how they were changing people's lives for the better, we wanted to be involved. We are very excited to see what the tailors finally make with the material and will help them all we can with providing PVC on an ongoing basis."
The Cycle of Good is the latest initiative by the charity and employs 14 Malawian tailors full time, with ambitions to grow this to a team of 100, allowing them to earn a good wage and support their families without any charitable donations or handouts.
Zoe Kasiya, Operations Manager at Cycle of Good, explained: "The Krizevac Project works in Chilomoni Township in Malawi, and the social enterprises together employ over 700 people who have trained and worked to create businesses that fund a vital children's centre. The centre provides early years care and family support to around 2000 vulnerable children at any one time.