Sponsorship of Holt Youth Football Team
Published: 31/07/2017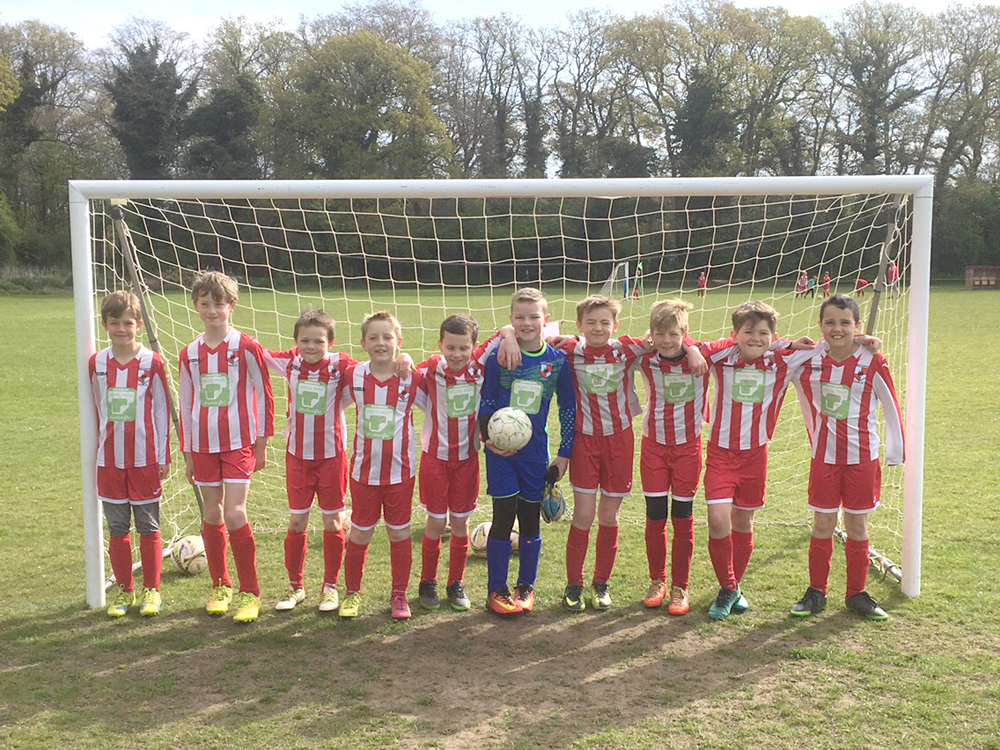 For the second year in succession we have sponsored Holt United Youth U10s football team. The sponsorship comes at the end of a very exciting season for the Kelling Road team which enjoys competing with other junior teams across the county in the largest youth league in Norfolk.
Joint Manager of the Holt United Youth U10s, Andy Grand, commented: "The main emphasis at this young age is development and fun and to ensure that the boys have smiles on their faces when they play.
"A lot of local sports teams rely heavily on contributions from local businesses and we are no different, so to receive such a generous donation from Structure-flex is absolutely brilliant and the whole team is very grateful for their support."
The sponsorship has been used to purchase a brand new home team kit which proudly sports the Structure-flex logo on the front. The U10s will be wearing the kit when the new season starts in September as they compete in the Norfolk Combined Youth League and Cups.
Managing Director at Structure-flex, Paul Reeve, commented: "As a local employer and business we believe that supporting the community is really important so we were absolutely delighted to get involved and to help the team get a new strip is wonderful. We're proud they will be wearing the Structure-flex logo next season and hope it brings them continued good luck."
Adrian Hannant, Chairman at Holt United Youth Football Club said: "Sponsorship is so important to the club. It allows us to create an excellent environment for our young players to feel an inclusive part of a successful team.
"The sportsmanship displayed by the Under 10s is really commendable. The enjoyment the players have is epitomised in the standard of football played by the whole team. The Club is immensely proud that two members of the team have even been accepted to train at the Norwich City Player Development Centre."
The Holt United Youth Football Club is an FA Chartered Standard grassroots club where training is available for 4-16 year olds and formal matches played in the Norfolk Combined Youth League for U8s, U9s, U10s, U11s, U12s, U13s, U14s, U15s and U16s age groups.
For more information about Holt United Under 10s football team please visit www.holtutdyouthfc.co.uk