Structure-flex Lorry Curtains Feature in ITV Drama The Level
Published: 05/11/2016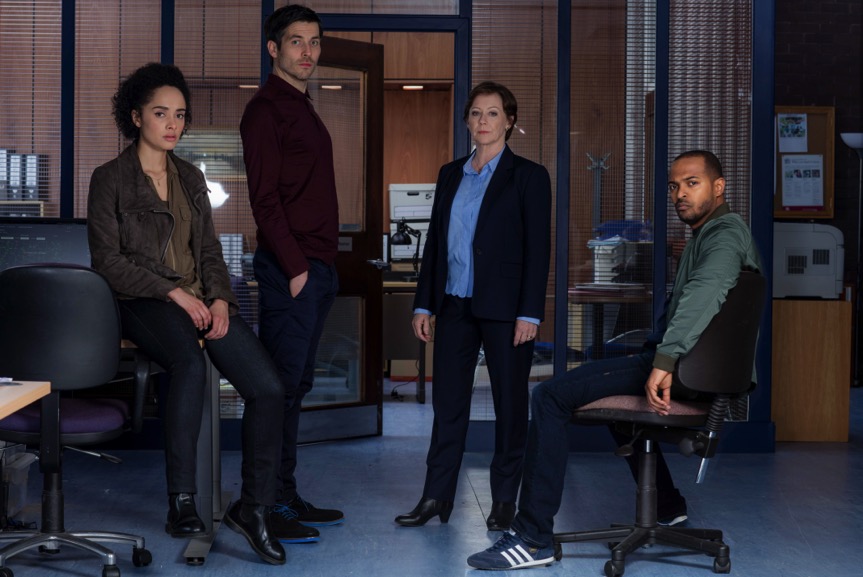 Lorry curtainsiders printed by Structure-flex, are being featured in the fleet of a fictitious haulage company in the new six-part ITV thriller, The Level, which premiered Friday 30 September at 9pm.
The Level is a tense thriller starring Karla Crome as Detective Sergeant Nancy Devlin, whose exemplary police career masks a covert attachment to shady businessman and drugs trafficker, Frank Le Saux, played by Philip Glenister.
Managing Director of Structure-flex, Paul Reeve, said: "Structure-flex has a long-established reputation in the manufacture of trailer curtainsiders and vehicle graphics so we are used to dealing with unusual projects but not all quite as high profile as this.
"When we were first approached to produce the lorry curtains for Le Saux we had no idea that they were going to appear in an ITV drama in which the plot centres around the life of a haulier so were very excited to learn that a product made by Structure-flex was going to take such a starring role.
"Structure-flex is renowned for its speed and flexibility and this was important for the quick turn-around necessary to meet the tight recording schedule. Two sets of curtains were produced so that the Le Saux livery was visible at the appropriate filming angles and the production and fitting of the curtains was achieved in a little over a week.
"The Level sounds like it is going to be a fantastic drama so we're thrilled to play a small part in what is expected to be must-see TV."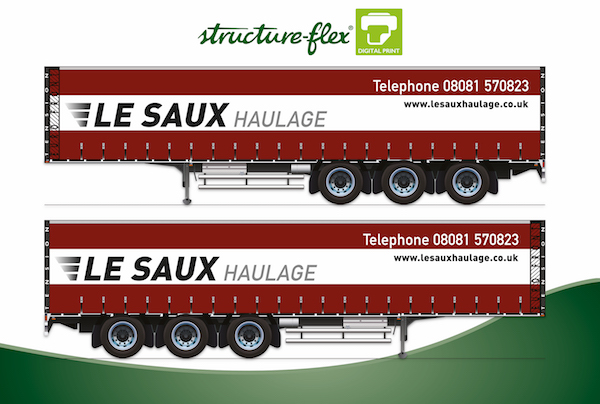 The Level is produced by BAFTA award-winning indie Hillbilly Television and includes an all-star cast. Joining Karla Crome and Philip Glenister is; Da Vinci's Demons Laura Haddock, Chasing Shadow's Noel Clarke, Downton Abbey's Robert James-Collier, EastEnders' Lindsey Coulson, Outlander's Gary Lewis, Doc Martin's Joe Absolom, Silent Witness' Amanda Burton, and BAFTA nominated Ruth Madeley.
Structure-flex has manufactured and supplied a portfolio of added value products made from heavy-duty flexible fabrics for 46 years and has a history of constant progression with innovative technology, investing more than £1m in the latest print technology over the last two years.
The business also won a Queen's Award for International Enterprise in 2013 for increasing its export sales by more than 250pc over the previous three years, positioning it at the forefront of a very demanding global market place.
The company provides a complete consultation and manufacturing service and includes Greene King, Irn-Bru, Wilkinger Hot Dogs and Skinner's Pet Foods amongst the brands it has produced.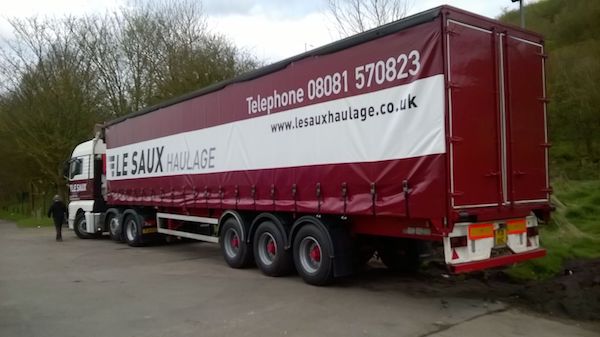 More information about the company and its services can be found at: www.structure-flex.co.uk. Follow Structure-flex on Twitter @Structure_flex, Facebook Structure-flex, and YouTube channel Structure-flex.