Structure-flex Supply Stern Curtain for RNLI Lifeboat
Published: 23/06/2021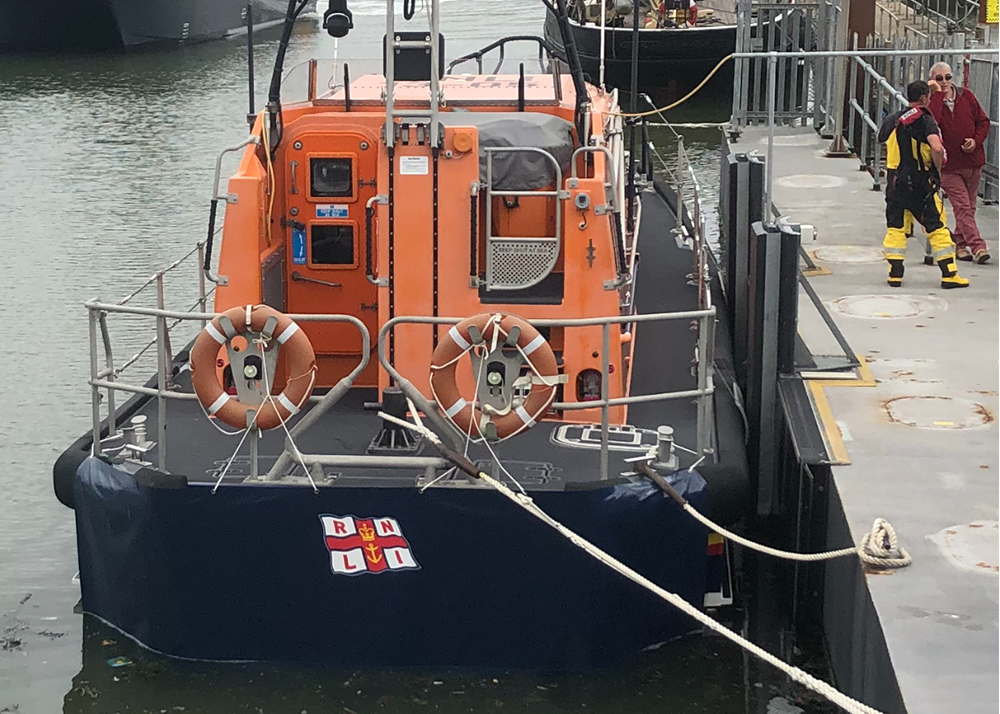 We're delighted to have provided RNLI's Lowestoft lifeboat with a new 'Stern Curtain' to help protect and maintain their rescue vessel.
The flexible thermo plastic curtain is wrapped around the rear of the lifeboat when it is moored. It helps prevent seaweed, algae and other tidal debris from entering or clinging to the 'jets' which are used to suck in and push out water to propel the boat.
The curtain is easily removed before the engines are turned on and can be scraped or brushed clean on the dockside before or after use.
Made from high-grade PVC coated polyester, the curtain is tough and flexible for years of reliable use.
Our MD Paul Reeve said "We're absolutely delighted to be able to use our skills to manufacture something which helps maintain Lowestoft's lifeboat. As the summer season approaches, they may be called on more and more to rescue sailors and holiday makers. Hopefully, the stern curtain will help reduce maintenance costs and boost reliability for many, many seasons to come"
A representative of RNLI Lowestoft said he was hopeful other lifeboats might follow their seaweed jet induction reduction plan as it had certainly helped maintain their boat.