Structure-flex Stock Up to Meet Spring Demand
Published: 18/05/2021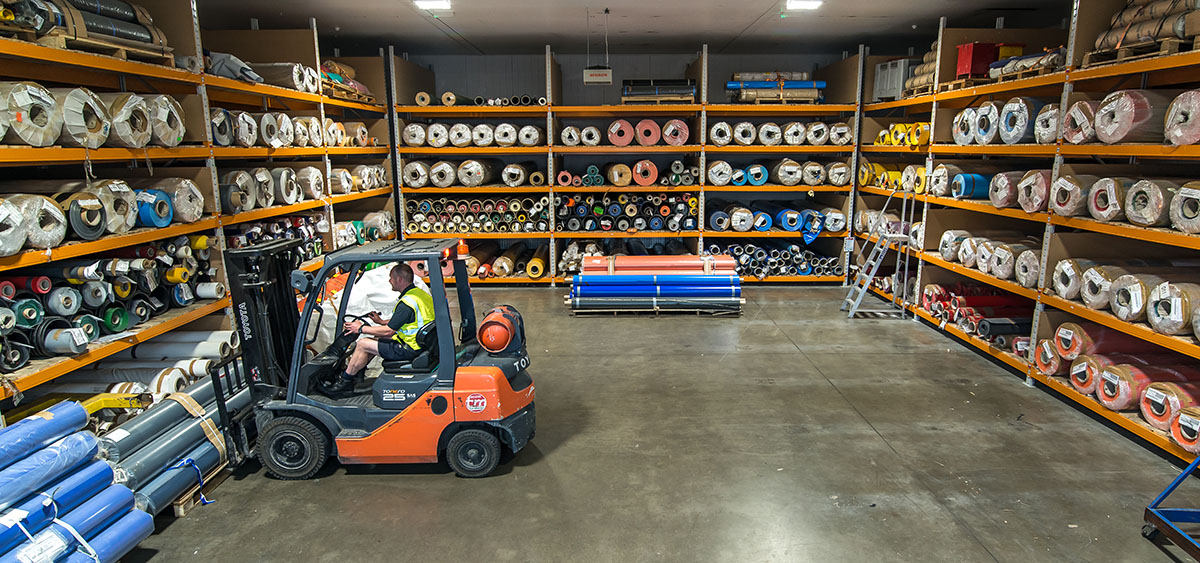 Norfolk-based Structure-flex have slashed lead times for hauliers keen to update their fleets by ordering an unprecedented supply of materials for their industry leading lorry tension curtains.
To help their customers avoid import delays following Brexit and the pandemic, the UK's largest suppliers of lorry tension curtains decided to invest heavily in side curtain materials and currently have a plentiful stock of over 60 colours.
Paul Reeve, Managing Director of Structure-flex says, "Since Brexit and the lockdowns, we've seen a huge pent-up demand for lorry tension curtains. To keep ahead of the game for our customers, we've ordered a much larger amount of stock than previous years. Our customers can rest easy knowing they'll have no delays when ordering with us!"
Structure-flex have brought in large dedicated direct trailer shipments, to avoid their goods being delayed through group shipments, which have enabled them to keep low lead-times for their customer base. They've also been able to satisfy new customers who were experiencing delays with other providers.
With the latest UK lockdown easing and demand for lorry tension curtains rising, Structure-flex are in a positive position to ensure their customers have a continuity of supply.
Paul Reeve continues, "We have a massive supply of over 60 colours and shades of Sioen's well established industry standard B6000-fabric. Thanks to our increased stock, we've been able to satisfy spring demand and can look forward to a busy summer supporting hauliers and operators as retail and restaurants fully re-open. Businesses are understandably keen to have their fleets looking great!"
Structure-flex is known for their industry-leading manufacturing and printing of lorry tension curtains. By investing in the latest printing technology, they have increased the intricacy of the designs they can apply to for curtainsiders and can ensure colours remain vibrant for longer than ever before. Structure-flex can also ensure a near exact colour match between graphics and tension curtains, ensuring complete brand continuity for their customers.
Structure-flex's operations in North Norfolk are one of the largest and most capable in the UK. Established over 50 years, Structure-flex is a family-owned business which specialises in manufacturing products from flexible plastics using high-frequency welding. As well as being the UK's leading suppliers for lorry
tension curtains, they provide a range of products including crane test bags and water-filled flood defence barriers.
Paul Reeve concludes, "We're proud to work with leading brands and operators like B&M, TPN, Eddie Stobart and Greene King to supply their fleets with high quality lorry tension curtains. It's one of the most cost-effective marketing methods available. Where ever your lorry goes your brand follows!"
For more information on Structure-flex and their large stock of lorry tension curtains contact 01263 863 1000.