Structure-flex & Clarendon Offer Vehicle Operators 'Wow-Factor'
Published: 14/07/2020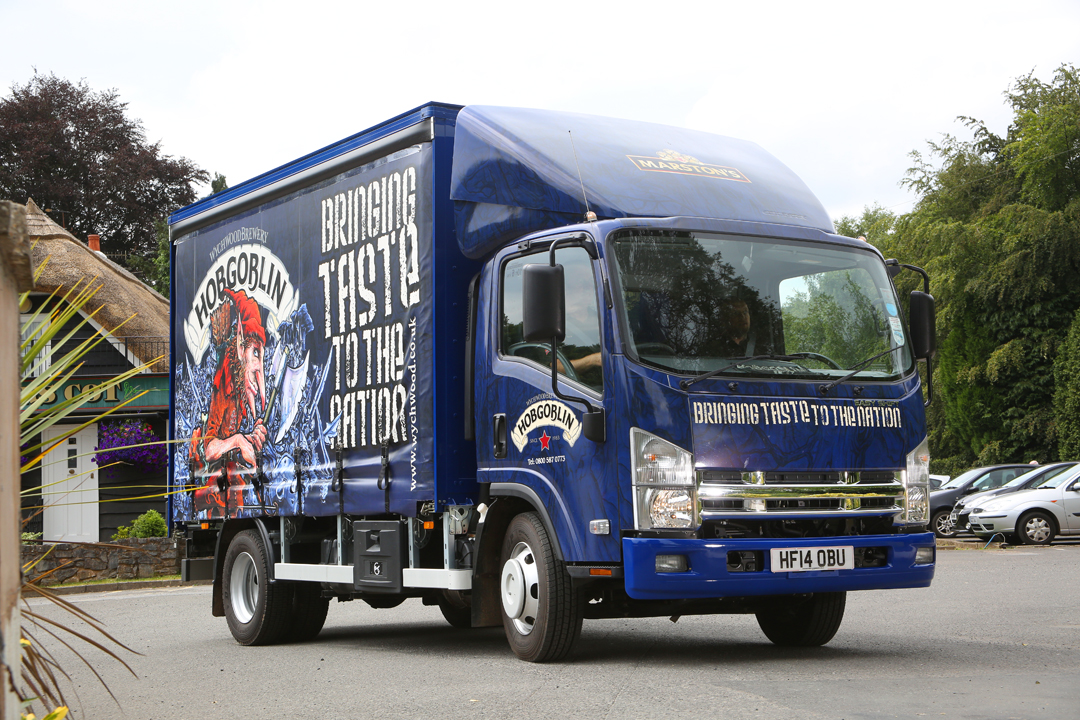 Lorry tension curtain and livery experts Structure-flex have partnered with Clarendon Fleet to launch new services to meet the rising demand for ever more impactful commercial vehicle graphics.
Norfolk-based Structure-flex have provided lorry tension curtains since 1970 and are responsible for a number of industry innovations including the 'Smoothside' buckle-free curtain. However, it is in the last 12-months that they have reported a significant increase in customers looking for ever more ambitious vehicle graphics.
"Fleet owners and operators have always wanted their lorries and brands to stand out on UK roads" states Structure-flex Managing Director, Paul Reeve. "But, whether it's the influence of marketing or competition – or now lockdown – our clients are increasingly looking for what many call the 'wow-factor' from their vehicle graphics"
In response, Structure-flex have continued to invest in new technology which has seen their factory remain one of the largest and most capable in the UK. Use of the latest ink technology has increased the intricacy of designs they can deliver for curtainsiders and ensures colours remain vibrant for longer than ever before.
To boost their services further, Structure-flex are now announcing a partnership with Clarendon Fleet, specialist installers of fleet graphics and vehicle wraps. Designed and managed by Structure-flex's team, they can provide front-to-back vehicle branding including full or partial cab wraps, rear door graphics, hard trailer graphics and flexible tension curtains, all with nationwide fitting.
Structure-flex believe the new integrated service will offer both bodybuilders and fleet managers greater value and service when branding customers' and their own vehicles. Structure-flex can also ensure an exact colour match between graphics and flexible tension curtains, ensuring complete brand continuity.
Paul concludes "Particularly following the pandemic, brands want to ensure their fleets stand out even when they're standing still. Our partnership and development of technology means there has never been such a strong opportunity to use livery to promote your brand. Some of the big names we work with state their vehicle graphics are now more recognised than their TV commercials!"
Structure-flex predict the demand for ever more creative vehicle livery will continue to grow as brands and retailers seek to recover from the coronavirus lockdown and exploit fleet graphics as another way to promote their products.
More details of Structure-flex and their products can be found at https://www.structure-flex.co.uk/