Cost-Effective Lorry Curtains for Clean Lines and Bold Designs
Published: 04/11/2020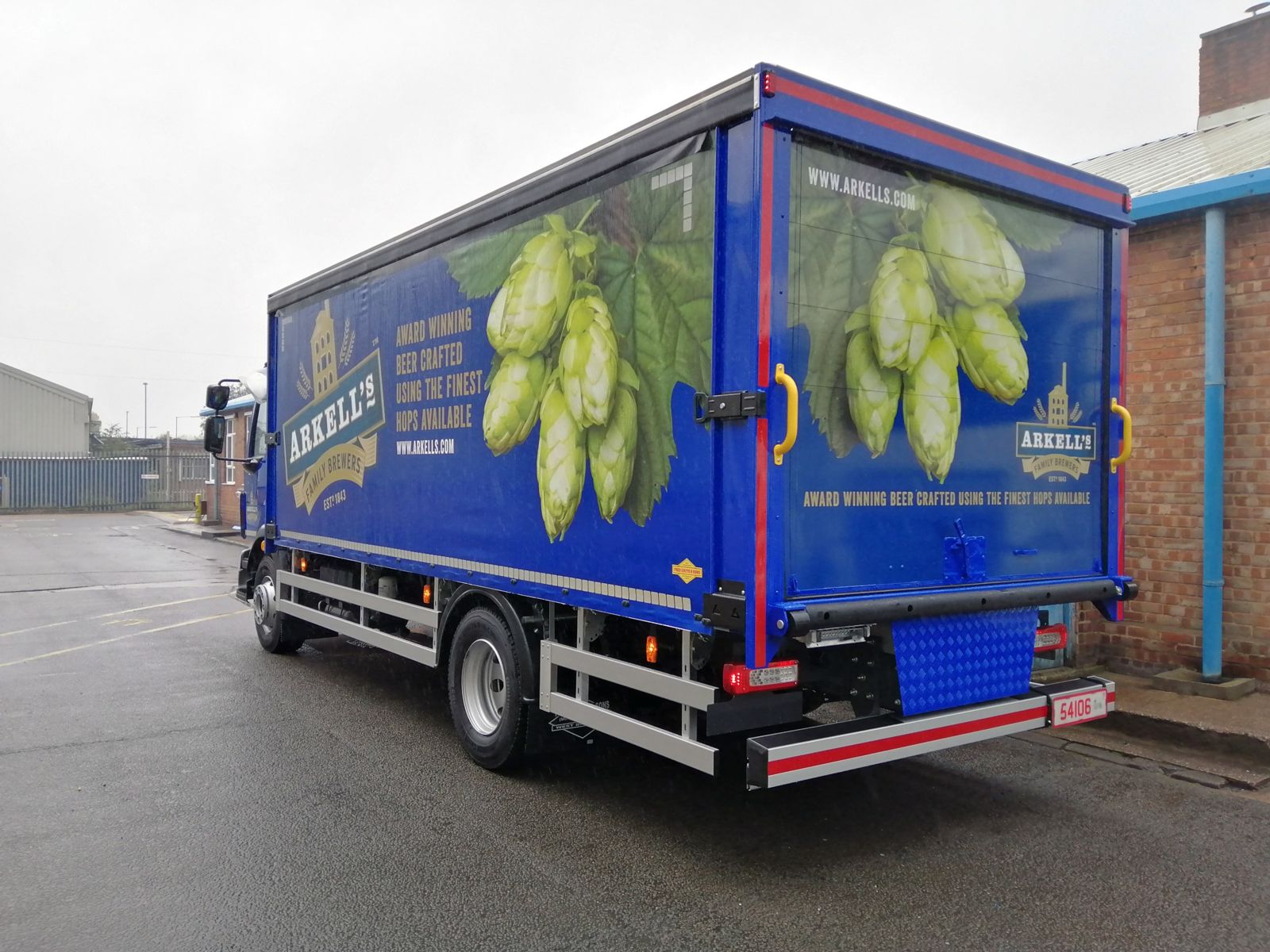 The UK's largest suppliers of lorry tension curtains have launched the Adaico Ada-Slider for commercial vehicle operators looking for a cost-effective sliding curtain for easy access and vibrant graphics.
The Adaico system features a reinforced sliding curtain, secured at either end with a single tensioning lock to provide a smooth surface for branding and designs.
Paul Reeve, Managing Director of Structure-flex, said "As the Ada-Slider has had limited availability in the UK, we're glad to be making it widely available to hauliers and fleet operators. And with our Sales Manager's in-depth experience with the system, we know it delivers great value and durability"
The Ada-Slider system is manufactured in Spain by Adaico and has won fans across Europe for its lower overall cost than comparable systems.
The Ada Slider is available for heights up to 2.4m and lengths between 3.5m and 7m. Weighing less than many curtain systems, a single door lock at each end provides easy access and a smooth tensioned surface for vehicle graphics. The system also achieves the EN 12642-XL standard for load containment within commercial vehicles and trailers.
Despite being a new addition to Structure-flex's range, their Area Sales Manager Blaine Durno, appointed in early 2020, has extensive experience with the product from a previous role.
Blaine states "The beauty of the Ada Slider is it's simplicity. It is easy to open, close and secure with a single latch. Using our print technology, we can create highly impactful graphics that stay vibrant for longer".
Norfolk-based Structure-flex have provided lorry tension curtains since 1970 and the Ada-Sider is intended to complement their existing range which includes their innovative Smoothside buckle-free curtain.
Structure-flex's operation are one of the largest and most capable in the UK, with the firm recently announcing a supply contract to Eddie Stobart Logistics. Investment in the latest ink technology has increased the intricacy of designs they can print onto tension curtains and ensures colours remain stronger for longer than ever before.
Blaine concludes "Lorry curtains are more effective than ever as a place to build brand recognition and boost sales. Using reinforced PVC, high-frequency welding and the latest inks technology we can make any vehicle stand out on UK and European roads"
Previously available through a single UK supplier, Structure-flex were keen to stock the Adaico system and Blaine and his colleagues have already completed orders for individual vehicles and entire fleets.
More details of Structure-flex and the Adaico Ada-Slider can be found at https://www.structure-flex.co.uk/