Structure-flex Flexible Tanks Helps Oxfam Bring Fresh Water
Published: 10/03/2021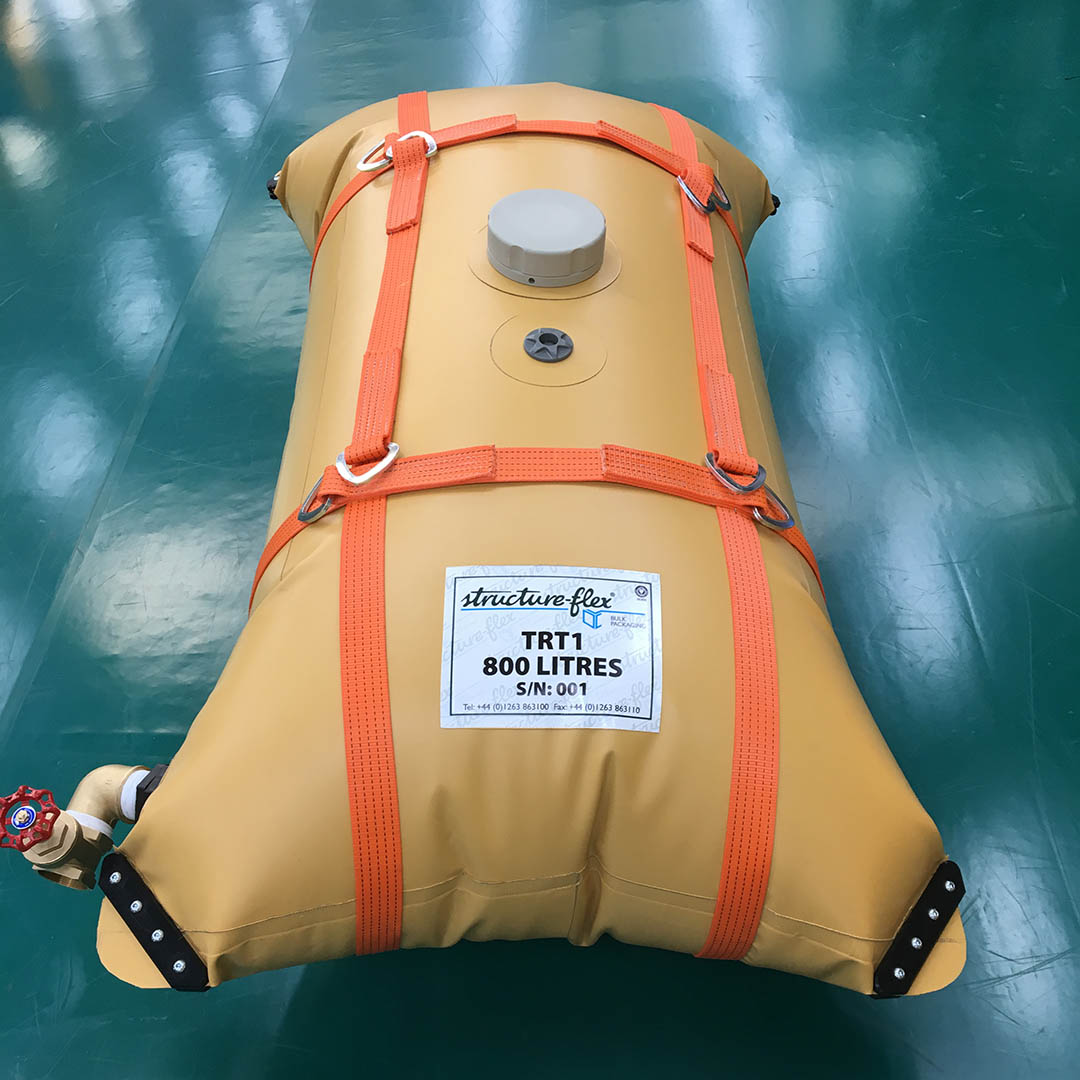 Flexible thermoplastic experts Structure-flex have won a three-year supply contract, manufacturing a variety of tank styles and capacities, to help Oxfam transport clean and safe water to communities in the developing world.
From large 30,000 litre static storage open top tanks, down to 800 litre pillow tanks, which are used to transport fresh drinking water to remote areas in Africa and Asia using readily available vehicles.
Paul Reeve, Managing Director of Structure-flex, said "We're delighted to have been selected by Oxfam, cementing our long-term relationship and manufacturing something which ends up helping so many people. The roads in many of these developing nations are very poor and, as larger water tanks require a truck to transport them, these smaller bags are ideal for reaching isolated more inaccessible areas."
Standard transportable water tanks used by aid agencies typically hold up to 6,000 litres of clean water and need to be transported using larger flat-bed trucks and dedicated goods vehicles.
Manufactured from PVC coated polyester, the much smaller 800 litre version developed by Structure-flex feature a 'bellyband' harness with various attachment points which makes them easy to secure to a standard pick-up or flat-bed truck.
Structure-flex manufacture a broad range of products from flexible thermoplastic technical textiles, which after cutting into various shapes are bonded together using high frequency welding. Despite being the UK's largest suppliers of lorry tension curtains, the company is regularly involved in one-off or unusual projects.
"With our expertise and capabilities, we're always keen to be involved in new products or delivering innovative solutions. These smaller water tanks were developed in conjunction with Oxfam's field engineers, utilising our latest knowledge and technology to help ensure they get water to where it's needed" adds Paul.
Oxfam is a leading UK charity delivering projects to fight hunger, thirst and disease in many of the world's poorest countries. Bringing safe drinking water to remote, impoverished or displaced communities is one of the most fundamental actions of aid agencies in Africa and Asia.
Without clean water, Oxfam says 1,000 children die from diarrhoea each day, with millions more adults dying every year. The water bags help the charity deliver safe water to people in need in countries including Zimbabwe and Lebanon.
Established in 1970, Structure-flex manufacture flexible fabric products for use in transportation, packaging and testing. As well as lorry tension curtains for many well-known brands and retailers, they manufacture products including crane test bags and water-filled flood barriers. During the first coronavirus lockdown they helped manufacture PPE face shields and body bags. Based in North Norfolk, Structure-flex have the largest high-frequency welding and printing facility for flexible thermoplastics in the UK.
Consignments of water tanks are delivered to the Oxfam Supply Centre upon demand and are deployed in areas of need via their distribution network.
More details of Oxfam can be found at: https://www.oxfam.org.uk/
More details of Structure-flex can be found at https://www.structure-flex.co.uk/