Digital Printing Workforce Expanding
Published: 21/09/2016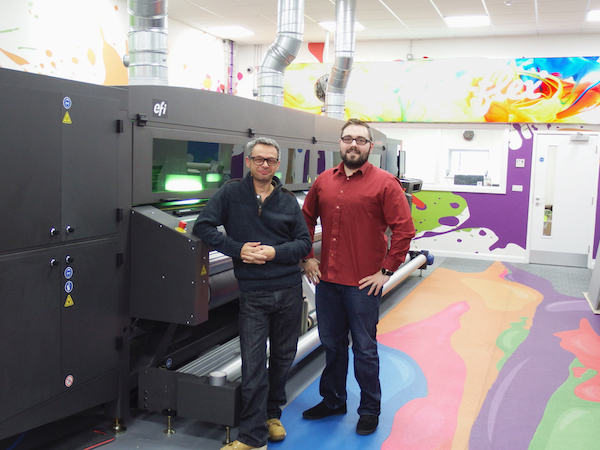 Structure-flex has increased its workforce by eleven print production and graphics employees to meet the growing demands for the firm's digital printing services. The recruitment drive brings the number of staff employed to 76 and is the latest stage of expansion.
Managing Director of Structure-flex, Paul Reeve, commented: "Structure-flex has an unrivalled reputation in wide-format digital printing and operates in a large number of different business sectors including the construction, oil and advertising industries.
"This year, in particular, has seen expansion in our core business of printing and supplying trailer curtainsiders and vehicle graphics, and the new positions will allow us to increase our production capacity around the clock to enable us to support our customers in the most efficient way.
"Structure-flex has a history of constant progression and, over the last two years alone, has invested more than £1m in the latest print technology. We are fortunate enough to have a very strong, committed, knowledgeable, and loyal workforce and are delighted to welcome the new staff to the team."
Amongst the new recruits are Adam Livingstone and Darren Rolfe who take up the newly created key roles of Senior Artworker and Printroom Supervisor, respectively, to further strengthen the company's graphics division.
With over 30 years' experience in the graphic and print industry, Darren joined Structure-flex in June to focus on running the ever expanding print department and ensuring that customer's print expectations are met.
Darren said: "I am delighted to be joining such an innovative company as Structure-flex at what is currently a very exciting time in the development of digital printing. I am looking forward to contributing positively to the company's future growth and success."
Adam joined the company in August to focus on building relationships with Structure-flex's business clients and delivering designs for print, social media, digital media, animation, and video.
Talking about his appointment, Adam said: "This is a very positive time to be joining Structure-flex. They have an unrivalled reputation in the industry and I am grateful to be part of such a fantastic organisation.