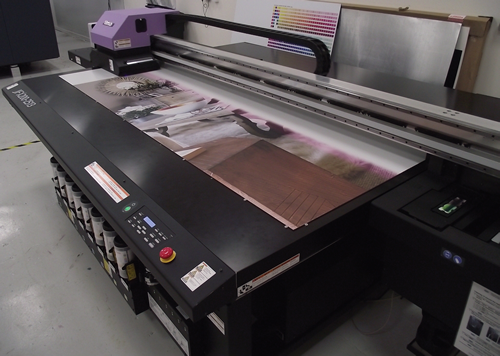 As well as two Vutek GS5000R printers, capable of printing up to 5m wide, our Mimaki JFX200 can print onto rigid medias up to 50mm (2") thick, perfect for Estate agent signs and POS displays for both internal and external use.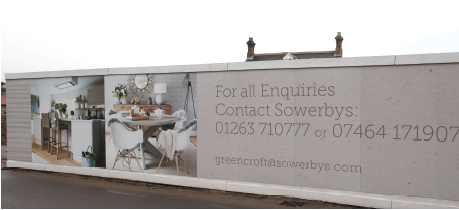 Combining the professional skills and experience of fully trained sign writers with modern technology and application methods, we design and produce a broad range of products to provide maximum visual effect.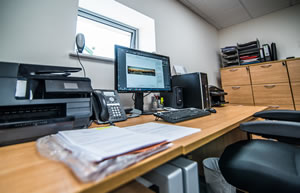 We offer a full design service from origination to final delivery for all products we offer from livery designs, cab, rear door decals, banners to signage and much more.
Our Promotional Graphics division developed out of our long history of providing graphics solutions to the commercial vehicles industry. Over 30 years of experience in the signwriting of lorry curtain products, continuous investment in training, and the latest large-format printing technologies has led to the development of what is now an entirely individual area of expertise.
From building wraps to small event signs, we cater for jobs of all sizes and are able to print directly onto roll-fed media up to 5m wide, for councils with their small and large-scale needs, small towns' festivals and other events, as well as a wide range of businesses.

Liaising directly with clients and design agencies, we offer a full service approach and our competitive pricing and excellent on-site machinery means we are able to offer a great price and speedy service.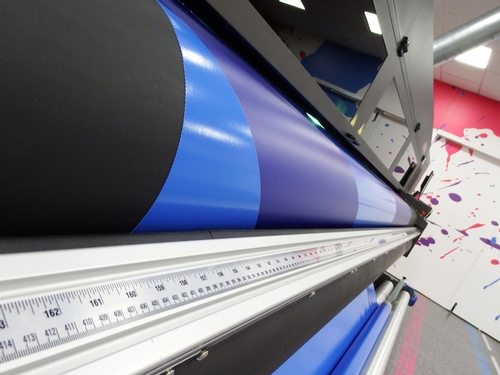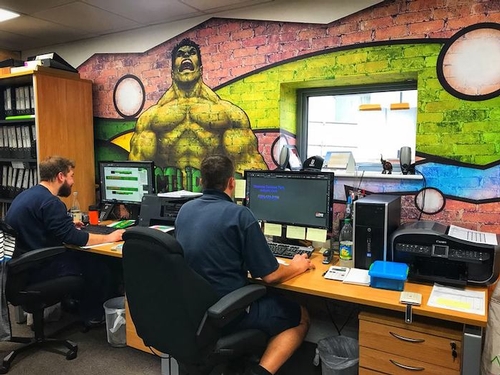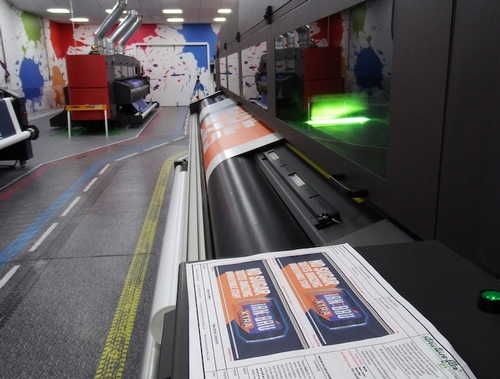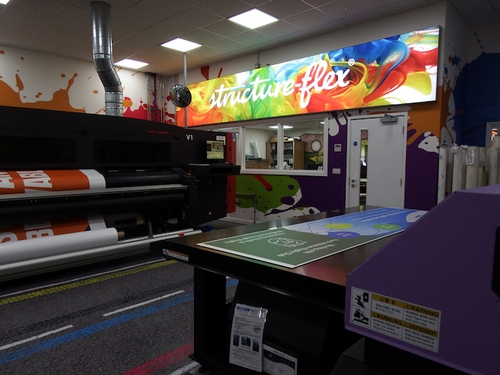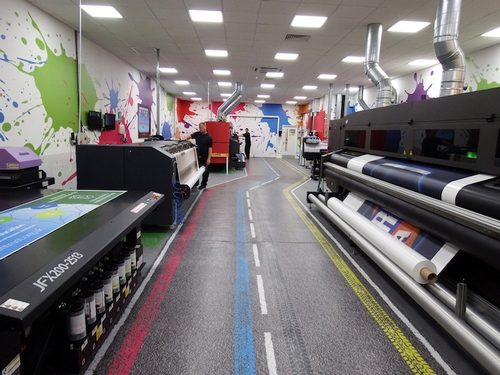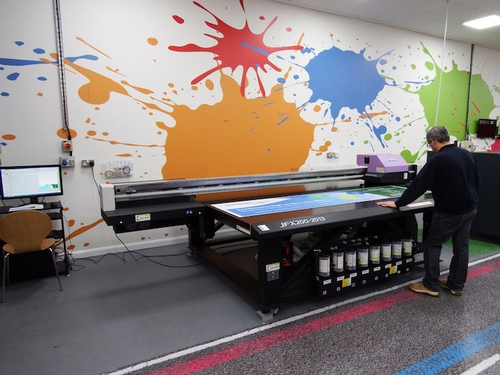 With a large investment in the latest wide-format digital printing technology we are now able to print directly onto roll-fed media up to 5m wide with either of our two Vutek GS5000R printers.