Structure-flex's Latest Hire Adds 40-Years' Experience
Published: 18/02/2020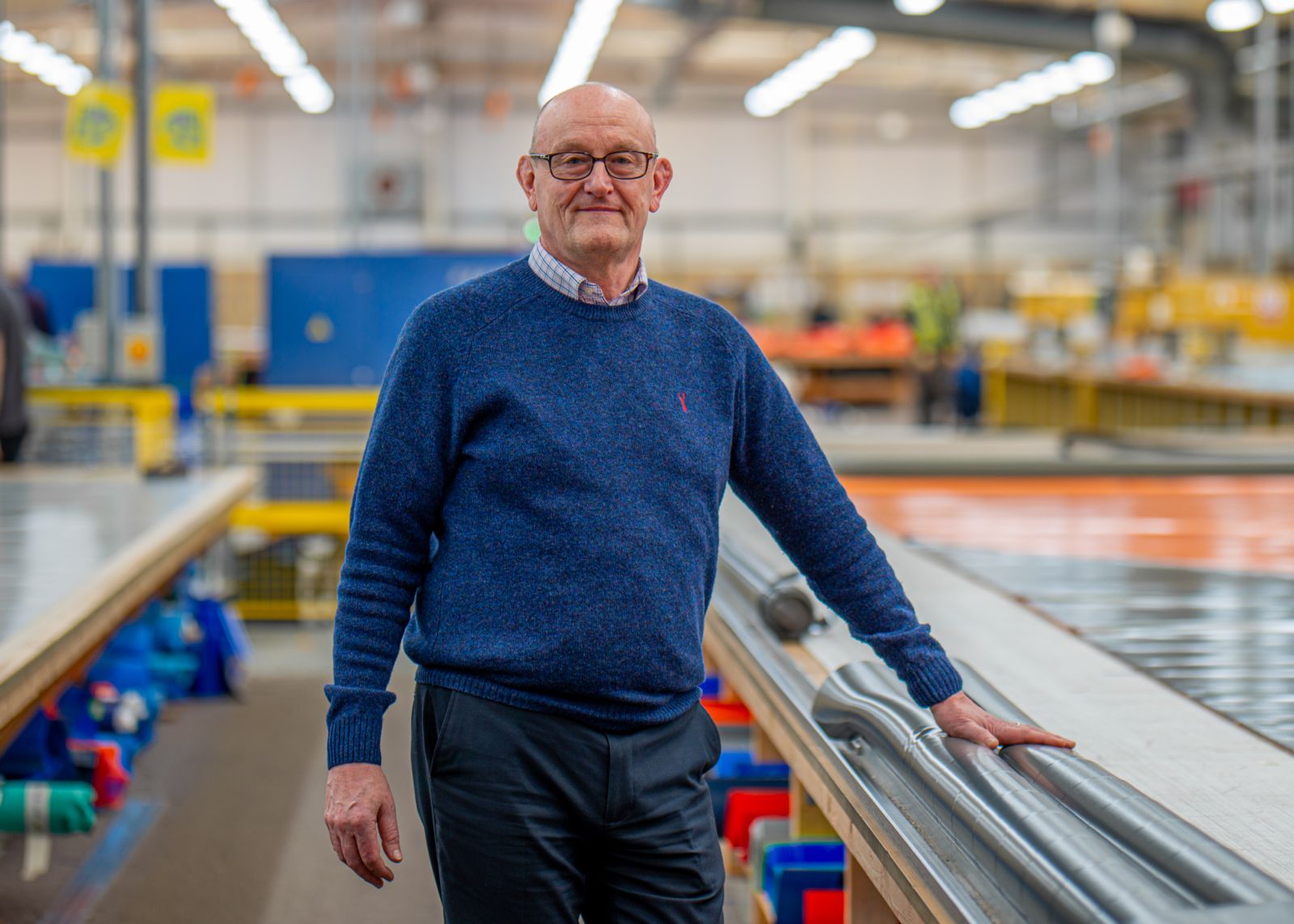 Lorry tension curtain and flexible print experts Structure-flex have added to their five-decades of knowledge by recruiting one of their industries most experienced managers.
Blaine Durno joins Structure-flex as Area Sales Manager after a 40-year period with Hertfordshire-based competitors Stronghold, during which he rose from new-starter to member of their management team.
"I'm delighted to join Structure-flex for an exciting new challenge which makes great use of all my experience" says Blaine. "I've long admired the diverse Structure-flex product portfolio, so it's great to now be representing them."
Blaine becomes the Cromer-based company's new Area Sales Manager, visiting customers nationwide. Blaine is charged with helping a long list of existing clients and a growing number of new customers to benefit from Structure-flex's products.
Established in 1970, Structure-flex manufacture and print large flexible fabric products for use in transportation, packaging and testing. Since their introduction to road haulage in 1969, Structure-flex have been one of the UK's leading manufacturers of lorry tension curtains which allows side access and flexible loading of heavy goods vehicles.
With industry contacts stretching over four decades, Blaine's arrival is helping further establish Structure-flex's status as leading suppliers to many of the UK's most successful hauliers and fleet operators. His appointment also sees Blaine reunited with Area Sales Manager, Mike Shilling, a fellow former production manager at Stronghold who joined Structure-flex in 2011.
"Blaine is an important addition to our team" says Paul Reeve, Managing Director of Structure-flex. "We see lots of opportunity within our market place and are continuing to grow. Blaine's reputation for looking after customers fits perfectly with our dedication to being the name and products our customers trust most"
Structure-flex have set ambitious targets for their continued success with their facility in Cromer now the UK's largest for producing and printing on to thermoplastic covered fabric. Investment in technology has helped increase capacity and quality as they seek to provide the longest-lasting and quickest-delivered products within their sector.
As well as giving greater access and weather protection, side tension curtains provide an opportunity to adorn trailers with their operators branding and promotional messages. Structure-flex have recently partnered with nationwide graphics experts Clarendon Fleet to provide front to back branding for lorry cabs and trailers, in response to rising demand for ever bolder vehicle branding.
In addition to tension curtains, Blaine will also help Structure-flex market their range of other large thermoplastic coated fabric products, including multi-trip FIBC packaging bags and water-filled proof testing bags for cranes and other load bearing structures.