Giant Sphere Production!
Published: 28/11/2016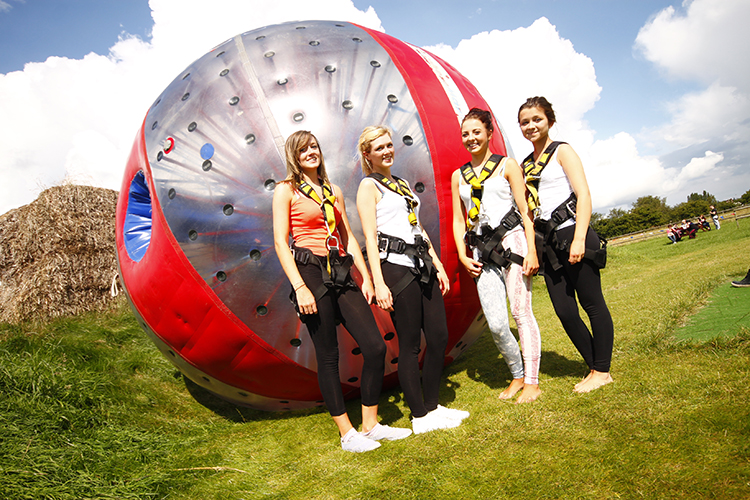 Structure-flex have manufactured a collection of giant inflatable spheres for extreme sport enthusiasts to hurl themselves downhill at speeds up to 30mph at an adventure centre in Nottingham.
Four 12 foot inflatable spheres were manufactured for gift experience company, SphereMania, which offers a range of sphering rides, or zorbing at it is sometimes known, a recreational activity that involves rolling downhill inside a transparent orb.
Manufacturing the spheres is a very intricate and demanding process with each sphere taking over 120 hours to produce and incorporating 67 metres of fabric, 500 webbings, 1000 rivets, and 2000 washers.
Paul Reeve, Managing Director of Structure-flex, explains: "Structure-flex has a long-established history of producing innovative products but this one was a little more unusual for us. The spheres are manufactured using 12 panels of very tough PVC, 3mm thick, which are welded together and heat-sealed to create an extremely robust join so they are very durable.
"A double layer creates an inner ball where the participant is suspended by a harness and cushioned from the ground by about 3 feet of air. A complex network of webbing provides further stability so the emphasis is on safety during the ride. I haven't tried it myself but it certainly looks like it's not something for the faint-hearted!"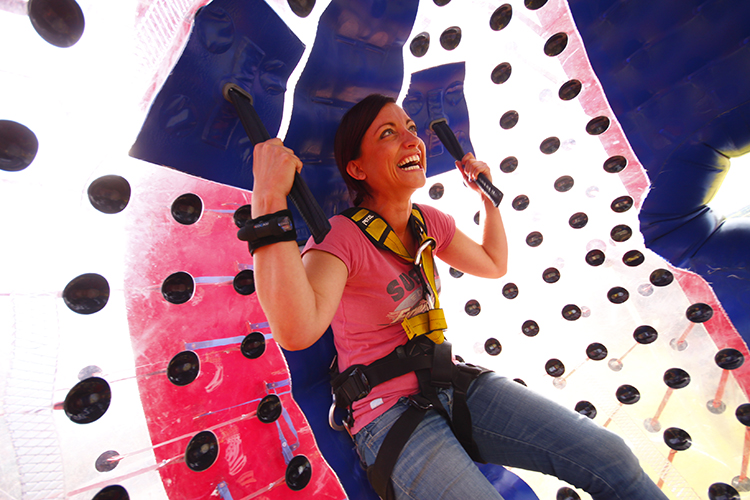 SphereMania, in Westwood, Nottingham, was set-up by owner Jimmy in 2009 and boasts the longest run in the UK with a 300m custom-made downhill course which is visited by thousands of thrill-seekers a year.
Jimmy commented: "Zorbing attracts people of all ages from all walks of life, from individuals who regularly participate in extreme sports to corporate clients looking for a great team-building experience.
"With the spheres tearing down the hill at speeds of up to 30mph health and safety is of utmost importance. The design and construction of the sphere is critical to ensure that it is strong enough to withstand the rigours of the course and avoid any damage."
Zorbing is an increasingly popular sport and SphereMania offers experiences from May-October including; aqua sphering where water is put inside the sphere or harness sphering.
"The aqua rides entail filling the sphere with about thirty litres of water so the seals must also be water-tight to avoid leaks," continued Jimmy. "And, of course, the wipe-clean surface of the PVC allows the spheres to be cleaned and sanitised regularly so that everyone's zorbing experience is the best it can possibly be.
"It was important for us to get the very best spheres possible and we are delighted with the standard of manufacture provided by Structure-flex. SphereMania have been purchasing Spheres from them for many years and welcomed their expertise in this area."