Helping Volunteers Conserve a Site of Scientific Importance
Published: 10/09/2019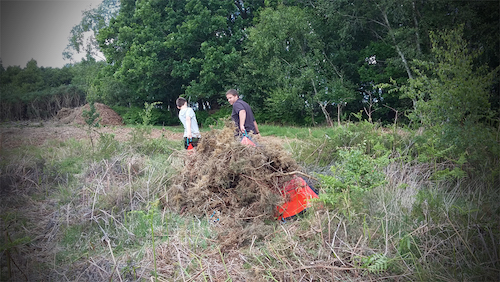 A team of around 30 scouts and volunteers from Felmingham, with the use of two drag-sheets purpose-built by Structure-flex, worked hard recently in the conservation of an area of significant importance known as Bryant's Heath.
A combination of wet and dry open heathland, fen, and woodland, the 40 acre site is home to a variety of diverse wildlife include several plants that are now uncommon in East Anglia and has been designated a Site of Special Scientific Importance (SSSI) by Natural England.
Felmingham Parish Council, which is responsible for the preservation of Bryant's Heath as part of the Norfolk Wildlife Trust's project Wildlife in Common, manages the balance between the many different habitats to provide a haven for wildlife and maintain the pathways so that local people can enjoy the area without causing harm.
Neil Thrush, Vice Chair of the Parish Council, commented: "Among the rich plant-life that inhabits Bryant's Heath is European Gorse which, if left unchecked, can reach a height of 12ft and smothers the ground killing off other plants, like heather and grasses, growing beneath it.
"As part of our management programme, a party of volunteers battle to clear the open areas by cutting-back the Gorse and Bracken, and stump-treating woody species such as Willow and Birch.
"It is a very big job but we were very fortunate last month to be joined by almost 30 members of the scouting community who worked tirelessly all day and we'd like to thank them for their help in important undertaking."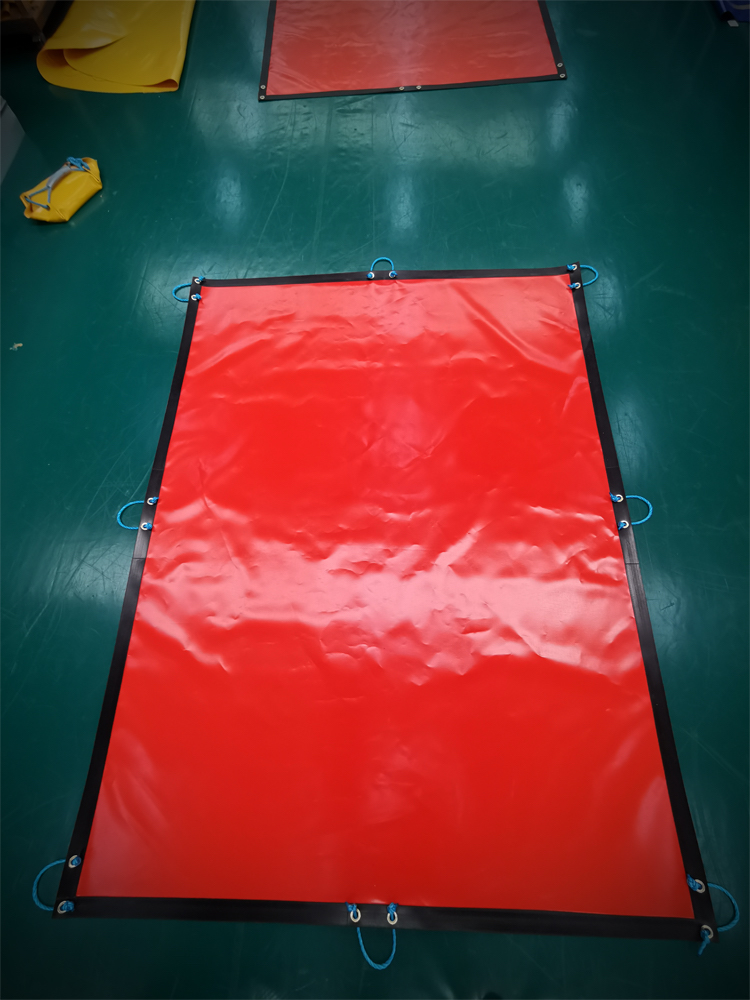 Due to the sensitivity of the area, the number of controlled burning sites over the area was restricted to only three and, as no vehicle access is permitted, any debris had to be transported to the burning site by hand.
To make this task easier, Felmingham Parish Council approached Structure-flex to see if they would donate two 6 x 8 ft purpose-built sheets to enable the team to drag the debris to the burning sites.
Paul Reeve, Managing Director at Structure-flex, said: "We are always keen to support our local community and this project is an important one for the conservation of a special place in North Norfolk.
"We produced two drag-sheets from off-cuts left over from the manufacture of trailer curtains and hope that it made the clearance of the area a little easier for all the volunteers, especially the scouts."
Thanking Structure-flex for their contribution to the project, Neil Thrush said: "Management of the site can be an uphill battle so we are grateful to everyone who contributed to the conservation of Bryant's Heath during the recent activity."