The CV Show 2016
Published: 11/05/2016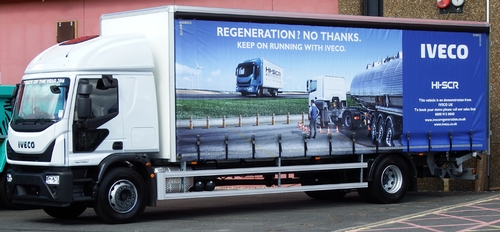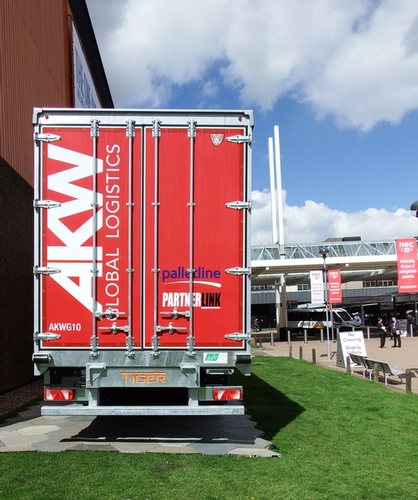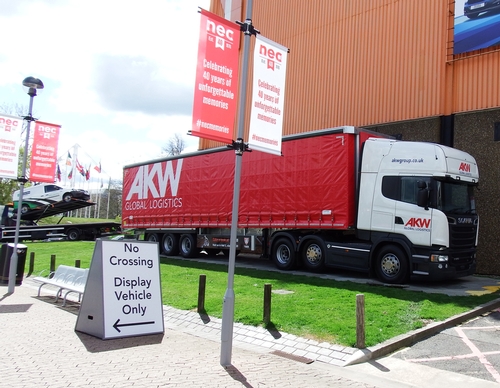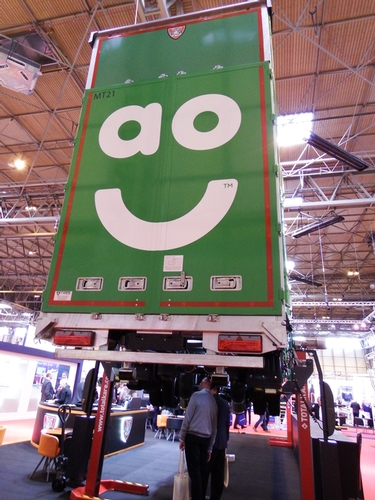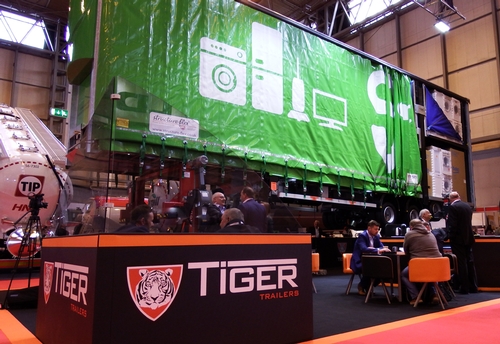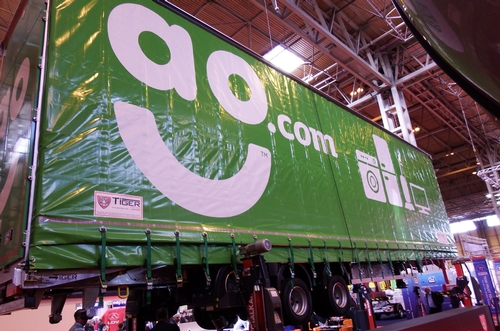 A couple of our clients proudly displayed our work on their stands at the CV Show 2016.
JC Payne had their Iveco vehicles outside sporting an impressive full digital print curtain and a hardsided lorry, both with rear door and cab decals. We went to great efforts to colour match, so that even though they are printed onto different materials with different inks the colours look the same.
Tiger Trailers had a large stand where they impressively lifted a double decker trailer laden with appliances. We produced the very large ao.com EN-XL curtains and rear door decals. They also had ab AKW Global Logistics vehicle prominently displayed outside the entrance to the event. Again, we produced the curtains and rear door and cab decals.