Structure-flex Keeps Colours Consistent as Demand Rises
Published: 09/02/2022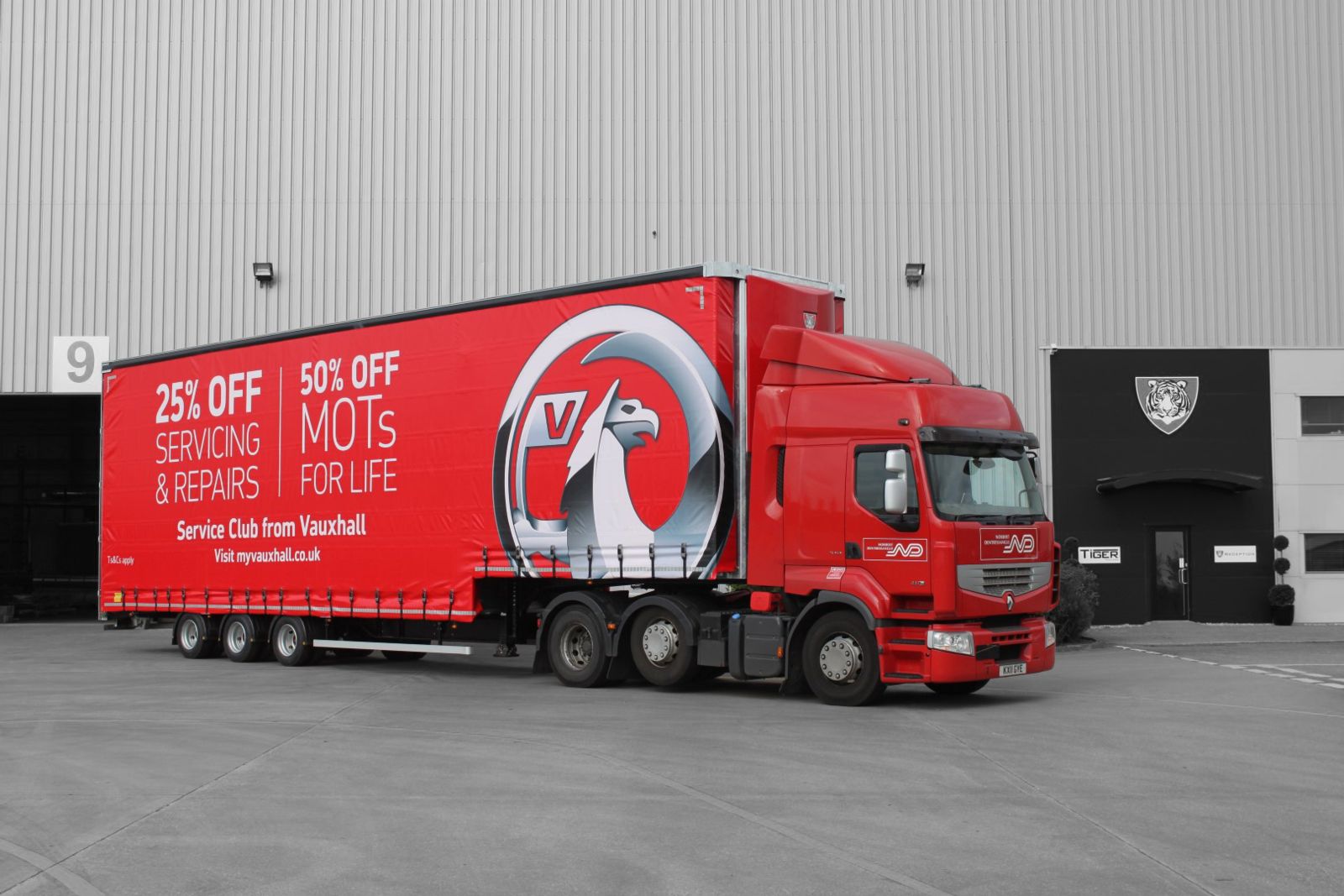 The UK's largest supplier of lorry tension curtains and graphics is using its investments in materials and technology to deliver the consistent colours their clients require.
As well as rising demand for lorry curtains triggered by the economic recovery from the pandemic, Structure-flex are seeing ever increasing demand for colour consistency.
"Our clients rightfully have high expectations of the quality we can deliver. A big part of that is ensuring all colours stay consistent and true to their brand across their vehicles" says Paul Reeve, Managing Director.
With lorry tension curtains, trailer graphics, cab livery and vehicle wraps often produced on differing materials and through varying printing processes, colour consistency can be a challenge.
Structure-flex, who have the UK's largest facilities for manufacturing lorry tension curtains and livery, possess a range of technology which they believe makes this easier to overcome.
"By holding a high stock of leading materials, using some of the latest grand format printing equipment and having over 50 years of experience, we can deliver both a quicker service and superior quality" adds Paul.
Norfolk-based Structure-flex have provided lorry tension curtains since 1970 and are responsible for a number of unique product innovations including the Smoothside buckle-free curtain and they also offer the Adaico ADA-Slider system.
Over recent years, they've seen a significant increase in customers looking for ever more ambitious and vibrant graphics.
"Fleet operators have always wanted their lorries to stand out. With the latest manufacturing technology, their marketing departments can now be even more creative and be very satisfied with the results" says Paul.
Structure-Flex specialise in manufacturing products from flexible plastics using high-frequency welding.
As well as being the UK's leading suppliers of lorry tension curtains, they provide products including proof load test bags for cranes, bulk packaging bags for transportation and air lift bags for the diving industry.
In response to the rising demand for lorry curtains and graphics, Structure-flex have continued to invest in equipment which has seen their factory remain one of the most capable in the UK. In particular, the latest ink technology has increased the intricacy of designs they can deliver.
As reported in 2021, they have also chosen to maintain industry-leading levels of stock of tension curtain fabric to overcome supply chain issues and enable them to react quicker to orders.
In addition, their suite of large and grand format digital printers enables them to produce the full range of vehicle graphics and livery.
More details of Structure-flex can be found at: https://www.structure-flex.co.uk/