Structure-flex Helps Bees with Lorry Curtain Winter Wraps
Published: 24/11/2021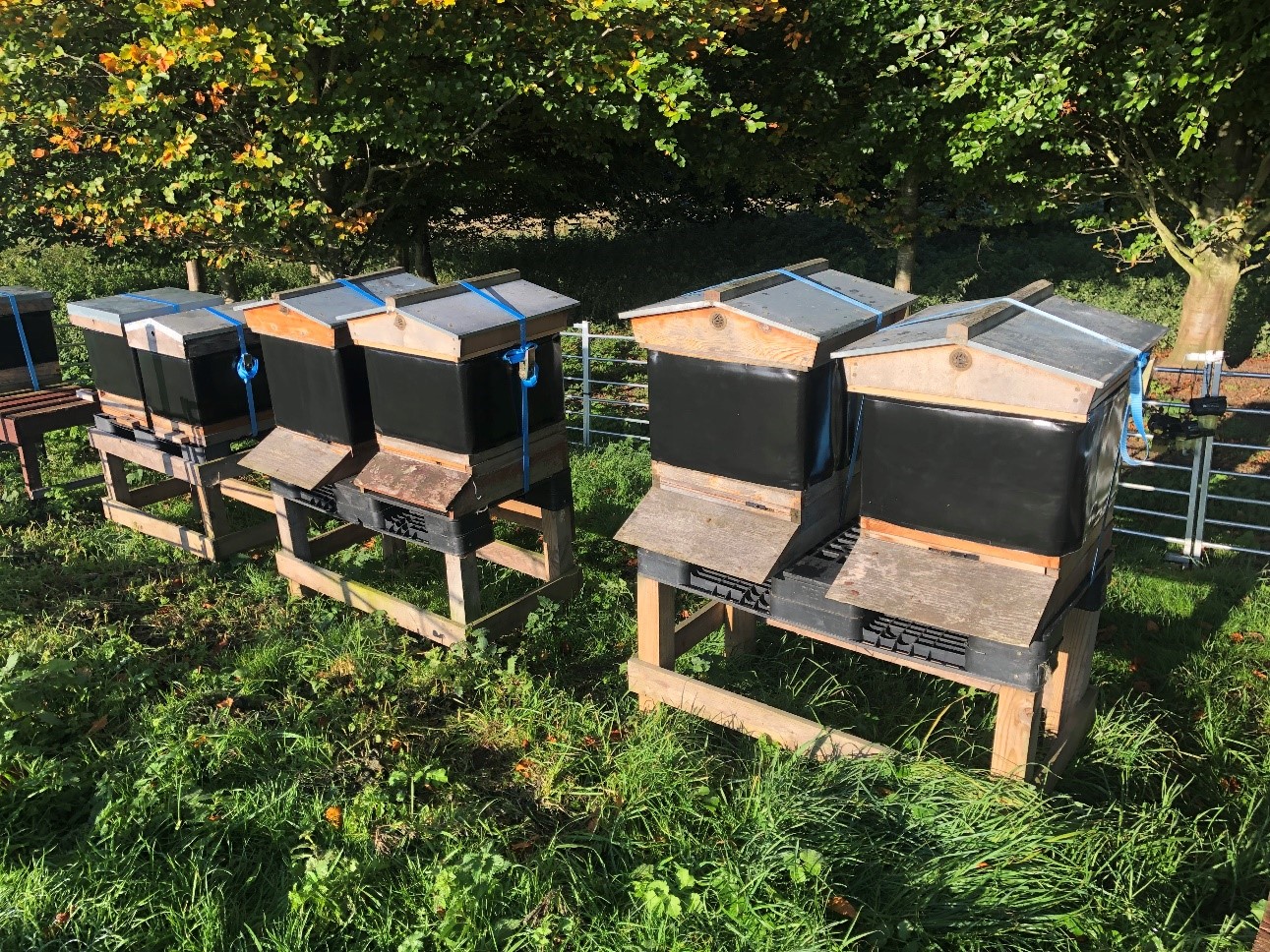 We were delighted once again to be supporting those helping our native bee population, this time helping local hobby beekeeper Greg Shepherd keep his beehives well insulated this winter with our hard-wearing lorry curtain materials.
The typical UK beehive is built with just single walls, offering little by way of insulation. Prolonged cold damp periods can be deadly to many bee species. Greg Shepherd found this out the hard way by losing 50% of his bee colonies in 2021:
"You spend the year getting the hives in peak condition and disease free, so it was devastating losing half of them due to poor insulation. After spending hours on the internet looking for a solution, I emailed Structure-flex to see if they would be interested in manufacturing something. To my surprise I received an email very quickly saying '100% we would love to help.' We discussed what was required and they came up with a design that was not only easy to fit, it was waterproof, hard wearing and had a thermal layer within."
In addition to keeping the bees warm and cosy this winter, our lorry tension curtain material also stops woodpecker attacks on the hives, which can be common in autumn.
This isn't the first time we've helped create homes for the UK's endangered bee population. In July of this year, we donated our surplus materials to conservationists Bee Saviour Behaviour, whose bee hotels have been used in community workshops online and across Norfolk. Our thermoplastic fabric provided an ideal weatherproof jacket for the bundle of hollow canes that made up their bee hotels.
It's fantastic we've been able to help both Bee Saviour Behaviour and Greg Shepherd this year. We're thrilled our surplus stock has been used to give busy British bees protection this winter.