Helping Street Trees Get The Care They Need
Published: 07/09/2017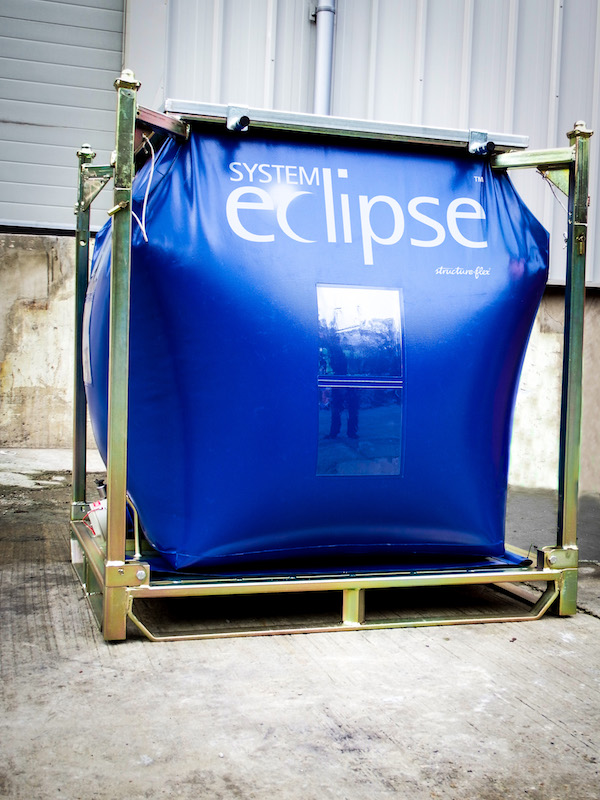 A liquid container system produced by Structure-flex Ltd is being used in a unique way by a landscaping contractor to provide trees in urban areas with much needed water.
The trees, which are situated in public areas such as pedestrian precincts, highways, and parks, are always in need of additional water to help them establish as they are surrounded by impermeable material in a man-made environment.
Landscape and arboricultural contractors, Street Tree Care Ltd, purchased Structure-flex's Eclipse containers to transport water directly to hundreds of trees around inner and outer London. Director at Street Tree Care, Michael Gargan, commented:
"The first container we purchased was back in 2000 when we first launched the company and were looking to find a reliable system that enabled us to transport water safely throughout the city.
"We operate a system using an Eclipse container and it makes the discharge of the water to the trees very easy. We are able to re-fill it throughout the day for multiple activities and, as it is collapsible, it is very easy to transport and store when not in use."
Each Eclipse container has a 1,000 litre capacity and is designed to effortlessly meet the packaging needs of any non-hazardous bulk liquid handlers. The container consists of three essential elements; an inner disposable polythene liner, the outer reusable PVC bag, and a metal frame that provides a support structure.
Paul Reeve, Managing Director at Structure-flex, said: "The Eclipse system is one of a wide range of heavy duty reusable bulk packaging methods we offer and can be used for the transportation of granules, powders and liquids.
"Because the design of the system is so flexible, it has been an attractive solution for clients in the many different industries in the past from food and drink to oil and hazardous waste, but Street Tree Care is the first customer to use it in this way."
Michael Gargan concluded: "We have been delighted with the Eclipse container and have purchased four over the last 17 years. It has helped us to maintain around 12,000 trees over that period and has enabled us to build a reputation for maintaining our client's tree stock to a high standard."