HM Coastguard Bacton Goes LARGE On Safety This Summer!
Published: 09/04/2019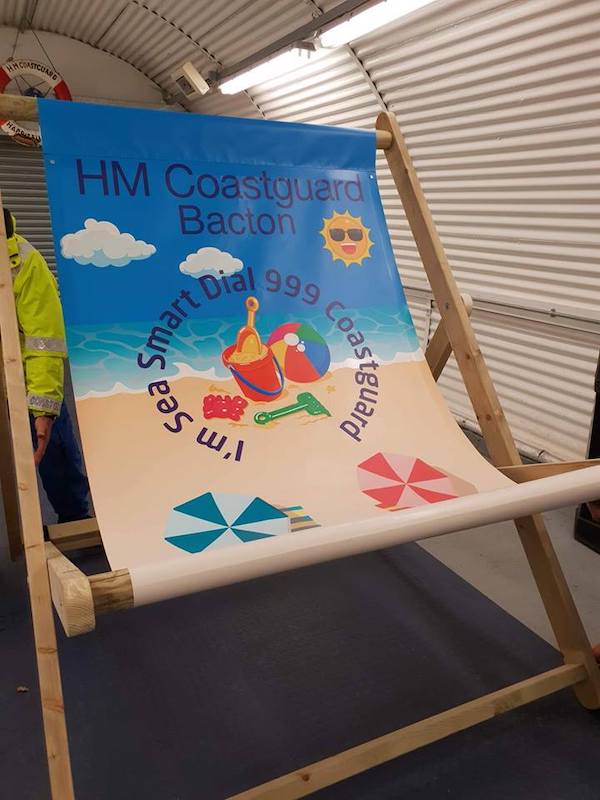 When it comes to beach safety no-one does it better than HM Coastguard Bacton so, when they asked if we would be involved in the printing of a fabulous giant deck chair, we were more than happy to oblige!
Look out for it during the many events they're at this summer and have some fun sitting on it too, after all, that's what the summers at the beach is all about.