Antarctic Survey
Published: 23/11/2015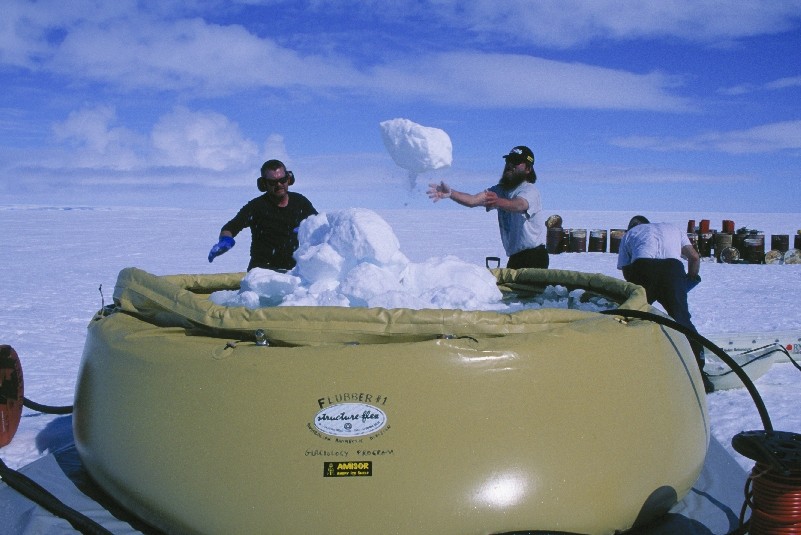 Structure-flex goes to the ends of the earth!
Not only the personnel, but the equipment used by the British Antarctic Survey [BAS] need to have special qualities to cope with the severity of the weather conditions. This is true not only of the scientific instruments, but of the more mundane equipment needed for day-to-day living.
The British Antarctic Survey, based in Cambridge, has undertaken the majority of Britain's scientific research in Antarctica for over fourty years. It supports three stations in the Antarctic, at Rothera, Halley and Signy, and two on South Georgia. The scientific programmes are managed from Cambridge and rely on a wide-ranging team of professionals both in the UK and at the research stations. The latter all need housing and feeding, with the provision of as much comfort as possible.
Structure-flex is playing its part in the success of BAS, by supplying a large, 10,000 litre, open-topped tank that the survey team will use for water storage. Says Dr Keith Makinson from BAS, "The standard specification meets our low temperature requirements of -20ºC. The material remains flexible and is therefore ideally suited to our application – the water storage component of a hot water drilling system that is used to melt holes in the ice to gain access to the ocean beneath. It will be shipped to Rothera later this year, and in November 2010 it will by flown to our field camp on the Larsen C ice shelf and then on to the George VI ice shelf. We are hoping that, by looking at the interactions between the floating ice and the ocean, we will be able to improve predictions of any future sea level change."
Structure-flex has a deserved reputation for the supply of high quality bulk packaging solutions to a number of industries; but as this product indicates, the company also works with clients to provide the perfect product to meet individual needs.